Home Healthcare Patient Services
PITTSBURGH | ALLEGHENY | ARMSTRONG | BUTLER | WASHINGTON | WESTMORELAND
At Compati Home Healthcare,
we promise to provide compassionate care in the comfort of your loved ones home. Our service starts with unique 4-point check which includes; a face-to-face meeting with a senior member of our staff, a caregiver matching survey to ensure your loved one gets matched with the most suitable caregiver, a home evaluation assessment to ensure your loved ones home is safe and a 1-month follow up meeting to ensure our caregiver is meeting every need of your loved one. Compassion is what our name stands for and we stand behind our name.
Key Benefits to Our Home Healthcare Success
We perform an initial, daily and monthly caregiver background checks
We require an initial and ongoing caregiver certification process
We provide a home safety and risk assessment survey
We provide on-the-clock caregiver GPS monitoring
We provide an online Family-Room communication system
We provide flexible and automated payments options
We provide in-depth readmission tracking and monitoring services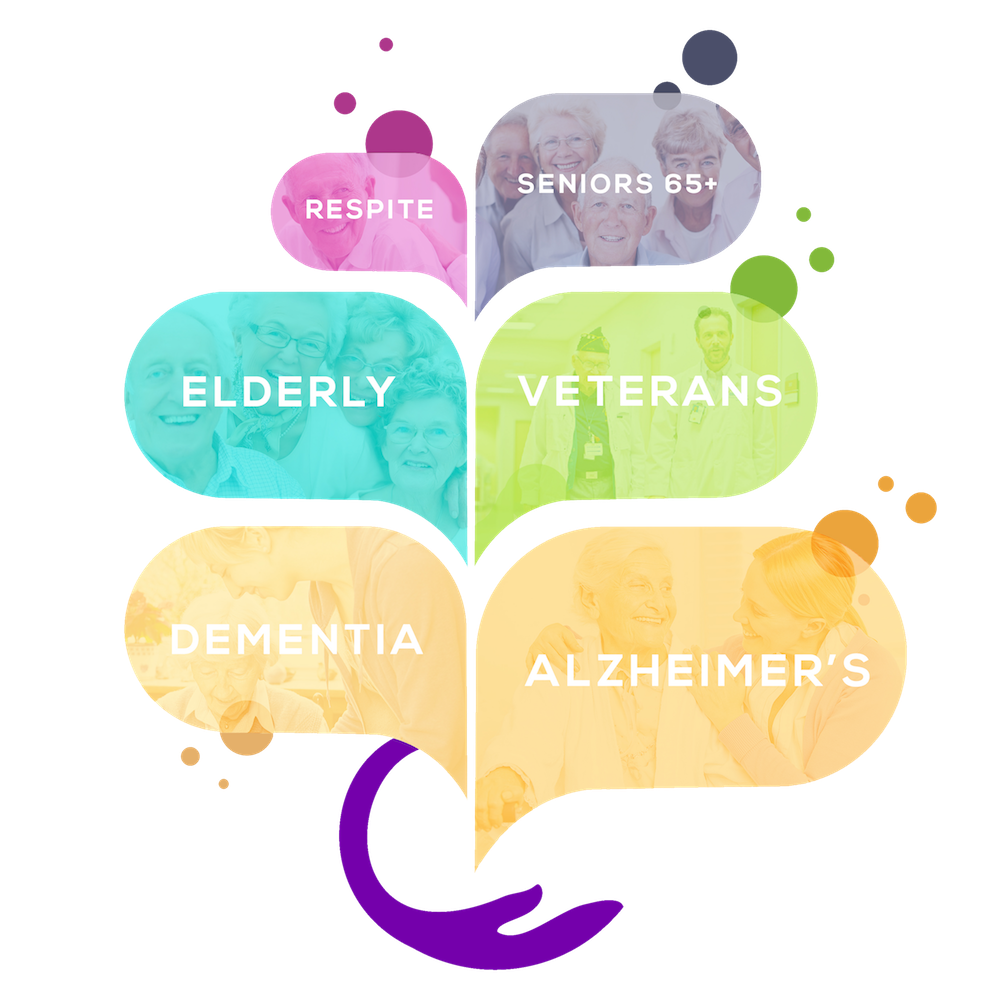 ARVE Error: Mode: lazyload not available (ARVE Pro not active?), switching to normal mode

Seniors/Elderly 65+
At Compati Home Healthcare, we provide in-home care for seniors and elderly living in the Pittsburgh and surrounding markets. Enhancing the lives of aging adults, and giving families peace of mind is what we pride ourselves on. Our caregivers are family to us and we want them to be family to you. Get started by requesting your loved ones 4-point assessment today!
Veterans
Compati Home Healthcare specializes in caring for the veteran community. Having an owner who has served in the U.S.Army, we take pride in serving veterans. We have a wide variety of specialized programs for veterans that focuses on their needs, and unique ways to honor your loved one. A member of our specialized veteran caregiver team will fit right in with your family, and give you the peace of mind you have been looking for. Learn more by requesting your veteran's 4-point assessment today!
Disabled
Compati Home Healthcare provides services for loved ones who have been afflicted by long or short term disabilities. Offering non-medical in-home assistance not only helps your loved one remain at home but it also helps the family members regain some sense of stability in their lives. We offer basic needs from errand running, meal preparation, laundry or companionship to more complex needs such as a loved one who is bed bound. Learn more by requesting your loved ones 4-point assessment today!
Alzheimer's/Dementia
At Compati Home Healthcare we understand the struggles families face when dealing with a loved one who suffers from Alzheimer's or dementia. Our certified and specially trained caregivers are carefully matched with your loved one to provide a in-home service allowing them to preserve the independence and happiness they deserve, all while keeping the family involved in their daily activities.
Respite Care
At Compati Home Healthcare we know how difficult it can be taking care of a loved one at home. Finding a little extra time can be a daunting task when dealing with your own immediate family needs and a full-time job. This is why we are here, we provide the support you need to attend to your busy life. Whether it be running errands, shopping, appointments or simply finding time to meet with you friends and family. At Compati, we have you covered. Just need a few hours or an entire day, we can help. Learn more by requesting your loved ones 4-point assessment today!
Social Workers
Are you a social worker looking for a home healthcare agency with a strong reputation that you can refer patients too? Compati Home Health care can help. We make the referral process quick and easy!