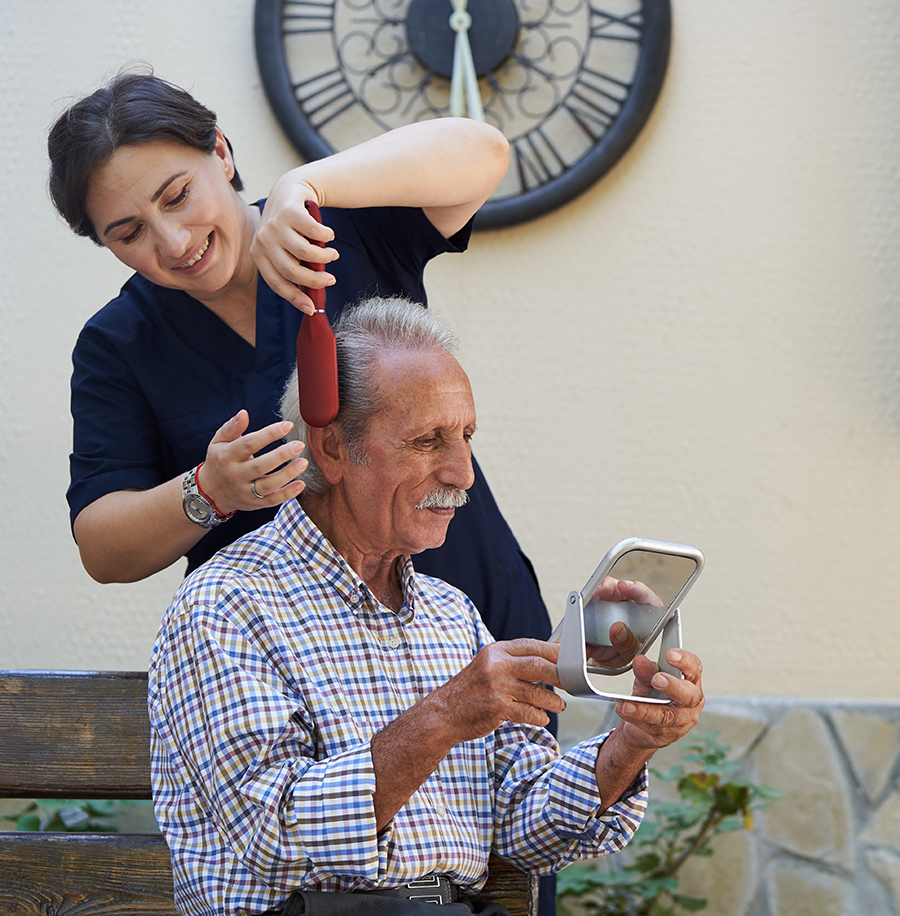 Why work with Compati Homecare?
As a qualified home care provider and caregiver, we know you have a lot of options. So what makes Compati Homecare the right choice for you?
We take our commitment to families seriously, and we're proud of our talented team and the work we do. Serving families in their homes is a special calling – and at Compati Homecare, we continually attract talented, committed people to our senior care employment opportunities.
Home Care Jobs and Senior Care
Employment Opportunities
Compati Homecare is a leading in-home care service provider. We are currently seeking qualified Caregivers and Home Aides with experience in Home Care, Long Term Care, Personal Care, in the Pittsburgh, PA and surrounding counties.
This rewarding profession is a great opportunity for students or anyone interested in starting a career in home care! If you have a caring heart, the desire to make a lasting impact on someone's life, we encourage you to explore this opportunity and learn about how to give back to your community!
The positions available include full-time, part-time, or per-diem options based on our clients' care needs.
Responsibilities:
Assist patients with activities of daily living (ADL's)
Monitor patients and report any changes
Monitor food and liquid input/output
Provide social support and companionship
In order to join our team you will need:
High School Diploma or GED
Authorization to work in the United States
Additional requirements may vary based on clients' needs
A caring heart and high degree of morals and ethics
You will be rewarded with:
*Referral Bonuses up to $250!
Premium Pay – Direct Deposit (Above Industry Standards)
Flexible Schedules
Premium Holiday Pay
Would you like to learn more about our team of compassionate caregivers?